Volunteers are the heart of WayForward and vital to the success of all of our programs.
By volunteering, you'll help build a community where everyone can thrive. While you give your time and talent to help build stability for others, you'll also meet new people and have the chance to try out new activities and learn new skills while experiencing the satisfaction of serving your community. We offer one-time and recurring volunteer opportunities, which are listed below.
"I would tell everyone to just sign up for one shift to volunteer inside of the food pantry. You will get a great sense of the support, kindness and inclusivity that is what WayForward is all about. You will feel so warm and welcomed that you will want to come back for more. It almost feels like a family! "
Jonathan Morkved, current volunteer
We offer one-time volunteer opportunities throughout the year in our food pantry, through our seniors program and at special events.
Filter By Category
Watermelon Patch Volunteer Days
Did you know that WayForward Resources has a watermelon patch in the Town of Middleton that produces hundreds of pounds of watermelon each year? We need your help with weeding, laying straw, and other garden chores that make the watermelon grow. Volunteers under 18 are welcome if they are accompanied by an adult. Volunteers 18 […]
Pack Food Deliveries
Pack refrigerated, frozen, and shelf stable items into grocery bags and stage the orders for next day delivery. You will stand and walk throughout these volunteer shifts. Volunteers ages 12-15 must be accompanied by an adult. Volunteers 16 and up may volunteer independently.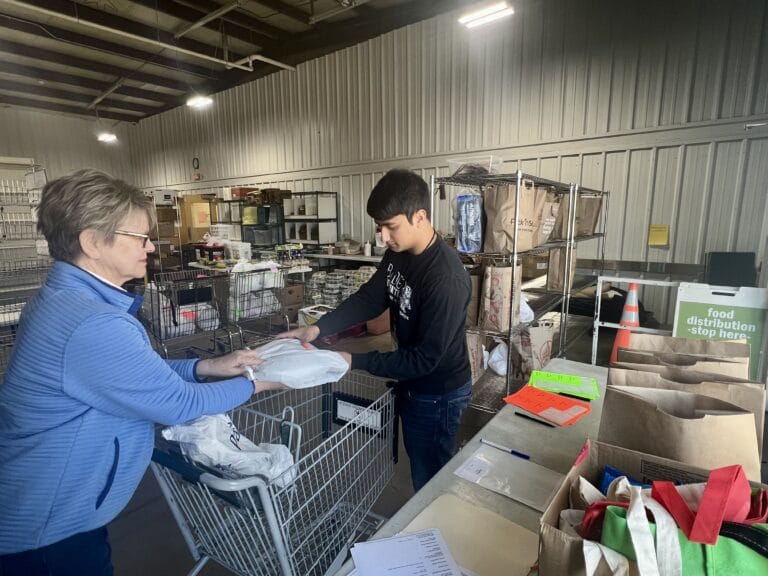 We offer a variety of ongoing volunteer opportunities for those who can commit to volunteering on a regular basis. You can also contact Pam at pam@momhelps.org or 608-826-3409 to get started.
Filter By Category